About Us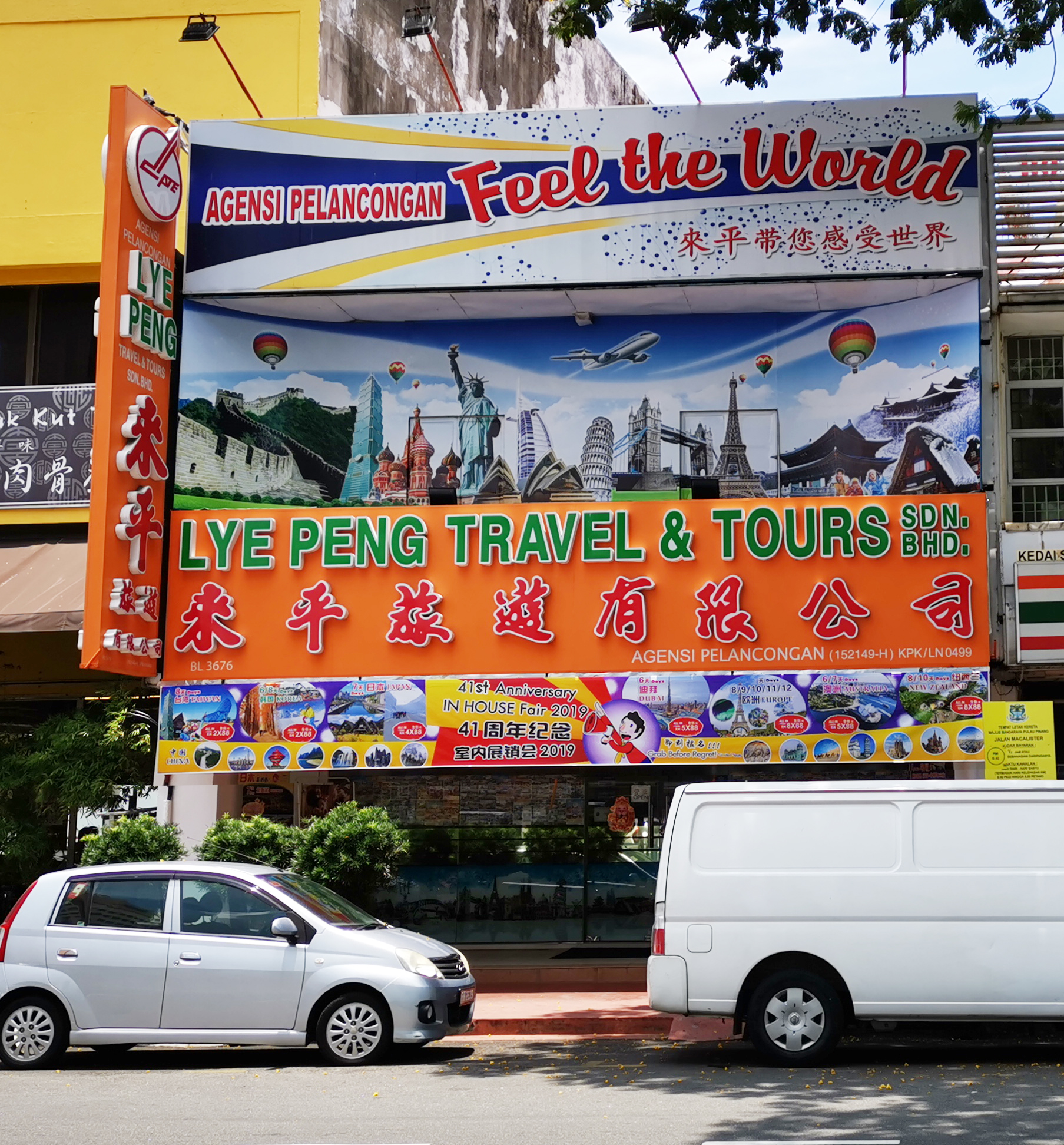 Initialy started as LYE PENG TRAVEL ENTERPRISE on the year 1978 at lot 1.17 &1.18 Wisma Central, 10400 Penang. After a few years, the company expanded and on 26 March 1986, LYE PENG TRAVEL & TOURS SDN BND was established. Specializing in organizing Inbound and Outbound tours to Overseas with professional tour leader service. Cater for Incentive group and familiarization tour for factory, association and college. We are agent for all Airlines, world wide hotel, Cruise booking and visa application.
On the year 1995 our company moved to 64, Macalister Road, 10400 Penang to cater for the large crowd of customers that Wisma Central could not handle. On 9 Feb 2007 the Company again move to a larger two storey shophouse at 68-B & 68-C Macalister Road 10400 Penang. During these 30 years the Company turnover has increased tremendously and has accomplished many achievements such as becoming Top 1 air ticket sales in Thai airways international, China Airlines, Korean Air and the Cathay Pacific Airways Limited. &Ticketing system i-Travelution to response towards changes and innovation of time and it is supported by the best IT Team of the Company. In order to sustain growth and smooth transition of business, the Company has set its own rules and regulation guide and more importantly practice Sales Target cum Commission Policy to enhance Sales and stimulate staff to achieve their respective targets. The Company also has not forgotten its role to the society. It made a lot of donations to the needy such as to Mount Miriam Cancer Hospital and temples.
Mission Vision
Our Company's mission is to be the best service provider in the Travel Industry. Secondly is to be the leading travel company of choice through providing premier services and innovative options to all local and foreign customers. Our company make it a point to give our clients the efficient and reliable services at reasonable and competitive rates. It is our foremost objective to serve and provide hassle free travel experience. Our company's vision is to expand the business throughout the country. The expansion plan include opening branches at Kuala Lumpur, Kedah and Perak within 3 years time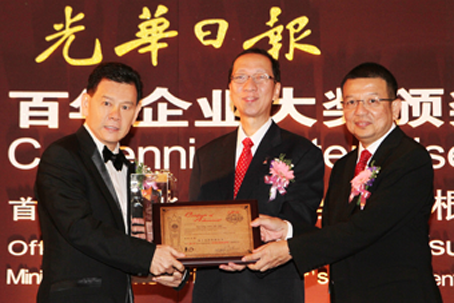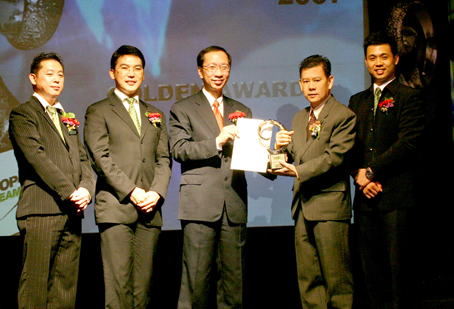 Our AWARDS
2007年第一届马来西亚强业大奖 Top 50 Enterprise Award 2007
25 Jan 2008 was a proud day for Lye Peng Travel and Tours Sdn Bhd. Yet again, the company has won a prestigious award, this time it was the Golden Award under the 1st Top 50 Enterprise Awards Malaysia 2007. This further proves the quality of service of our company and will motivate us to perform better to serve our customers.
2010年光华日报百年中山企业发展奖 The Dr Sun Yat Sen Growth & Development Enterprise Award 2010
2010年10月10日 来平旅遊荣获由光华日报主办的百年中山企业发展奖。10 Oct 2010 Lye Peng Travel and Tours Sdn.Bhd has won The Dr Sun Yat Sen Growth & Development Enterprise Award organized by Kwong Wah Yit Poh.